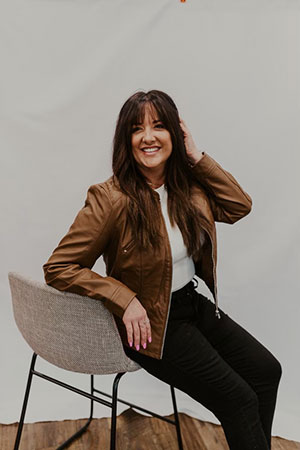 My name is Audrey, and I am the proud owner of the number one Google searched color salon in Hendricks County.
Since opening our doors in 2013 we pride ourselves on creating a calm, relaxing and inviting environment for all our guests. Our number one goal is to ensure an outstanding outcome for all future and current clients who are entrusting us with their hair.
With 15 years of experience behind the chair and yearly continuing education, my passion lies in Lived-In Color, all Blonding Techniques, and Color Corrections. This means I have directed my attention to Balayage and Foilayage Techniques to give my clients that low maintenance color with high or low impact.
I have been perfecting these particular services for 10 plus years and I am now teaching these techniques to up and coming hairstylists.
Here at Escape, we are committed to staying on top of all current and future hair trends.
We want to continue to build credibility and value to show that we know where our field is heading at all times.Thank you for visiting and taking a tour of our site. We look forward to working with you in the future!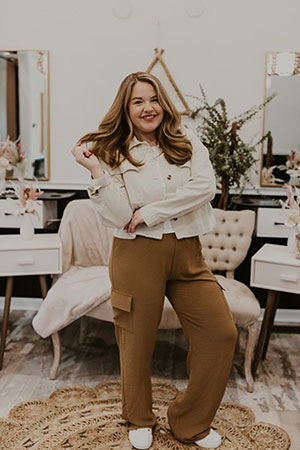 Hello my name is Savannah and I have been working in the salon industry since 2012. I love the opportunities my career brings to help people feel beautiful every day. Watching a client walk out of the door with a big smile after a fresh cut and color reminds me of why I chose this career. My personality is fun and exciting and helps me gain the trust of my customers. 
Hello my name is Josie. I have always dreamed of being a hairstylist since I was a little girl. I take pride in my work and enjoy doing blondes. I feel that the most important part of my job is to make you feel confident and beautiful. My main goal is that you leave smiling! I have learned the art of hair through schooling and working side by side with the stylists at Escape. I love to learn new things and have a good challenge. I look forward to working with anyone who comes my way!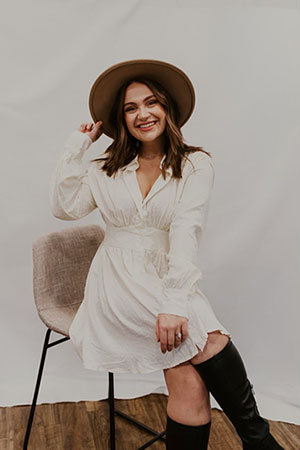 Hi my name is Haley! I started my career August of 2014 and haven't worked a day since! My love for the field of cosmetology is fueled by my passion for making you feel beautiful by amplifying your natural beauty! I specialize in coloring techniques including foiling, balayage and fashion colors! I also love textured cuts! I am a certified Deva Curl stylist who loves naturally curly hair! I am also certified in tape in extensions and microbeading extensions! Let my give you the transformation of a life time! Can't wait to meet you!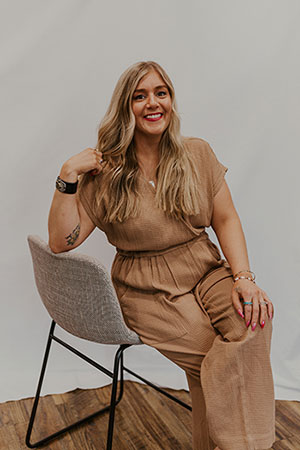 Hair artistry has always brought me joy. I have had my license since 2008 and even in that amount of time it amazes me how much the hair trends have shifted. That's what I love about my job, keeping up with the forever changing inspirations in the hair industry! I'm an artist at heart so I specialize in helping my clients envision their perfect masterpiece! I love all aspects of my job though. I want to give you a perfect cut, make your hair shiny and beautiful, and make your wildest hair color dreams come to life! I genuinely want to make you feel like a million bucks when you walk out of the salon so give me a call and let's start this journey together!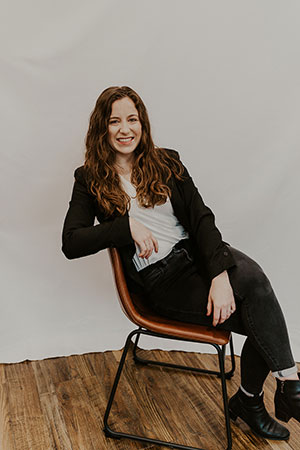 Hi there! I love helping woman enhance their natural beauty with different types of highlighting techniques such as foilayage and balayage. In addition to great hair. I can guarantee you an outgoing and sarcastic experience all the while connecting with you in real conversation. My ultimate goal is to help you feel and look your very best by the time your salon experience with me comes to an end.
If you can't find me at the salon. I'm most likely with my fiancé, watching the bachelor, spending time with family, or on a run with my dog. I look forward to meeting you and providing you with a stellar experience.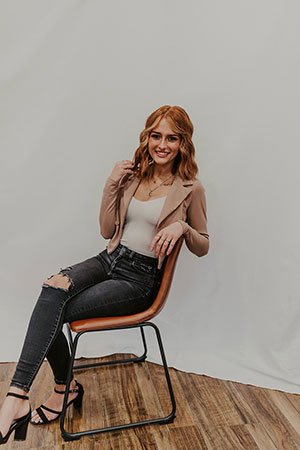 Hello! My name is Rakai and being a hairdresser has been a passion of mine for as long as I can remember! My hair journey began in 2020 which includes a full year of apprenticeship right here at Escape Hair Studio. I enjoy and specialize in blonding services from Traditional Foiling, to Balayage and Foilayage techniques. In addition, I love a good hair transformation from blonde to brunette, brunette to a blonde, and everything in between. My goal is to always stay on top of new trends and techniques to provide all clients with a stellar service. I look forward to doing your hair, making you feel beautiful, and in turn, creating self confidence.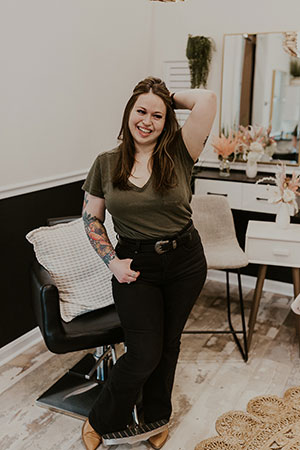 Hi, my name is Mandy and like most other stylists, I enjoy what I do! I love being able to connect with people and turn visions and goals into reality. I've been described as soft spoken, laidback, knowledgeable and friendly as a stylist. I specialize in Brazilian Blowout Smoothing Treatments, the only Keratin treatment asked for by name.
I also offer HaloCouture Extensions, the perfect temporary there-whenever-you-want-it (such as your wedding day) extension. I love all things color and am always willing to try something new! Our 7th appointment together is just as important to me as our 1st. I will always take the time for a proper consultation with the health of your hair in mind. I look forward to hearing from you and helping make your hair dreams come true!
We have booth space available! If you are looking for a new salon, come and check us out. We have full time and part time spaces available. We would love to have you! Contact Audrey, 317.750.6696. Why work with us?
Stylist will receive one weeks' vacation after one year of employment, and max out at two weeks of vacation after two years of employment.
Clean quiet environment also a great location (with plenty of parking).
Credit card machine available.
Owners help market to build clientele all around for the salon.
Ultimately we are looking for Individuals who work for themselves but strive for unity!