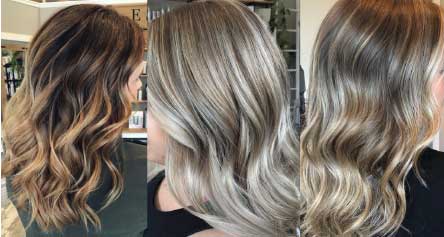 We aren't talking highlighters, ladies. We mean your favorite highlights and color techniques…. highlights for the lovely crown you wear everyday. Social media and networking sites are loaded with photos, videos and inspiration and it's easy to look at these, call up your favorite stylist or salon and book your appointment. Sometimes that can work but more often, once you sit yourself in the stylist's chair, he or she quickly bursts your hair-goal bubble….. There is nothing more disappointing than being super excited for your hair appointment you've waited weeks or months for, saved all your extra money, only to get deflated in your consultation.
It's our job as professionals to be honest with you and provide you with the best solution to get you to your desired look. This is why we will always want you to come in for a consultation.
During your consultation we can look at your inspiration photos, actually see your hair and determine the health of the hair so that we can then make the best choice to achieve your goals. If this step gets skipped we are left with only a few minutes to make the choice of what actually gets done. The length of your appointment will only allow for the actual time booked. If your hair is really long, damaged, already colored or too dark, you are realistically looking at multiple visits and this is where you will be very disappointed. Or worse, in an honest attempt to please you, your stylist may over promise and underdeliver. Leaving the salon with unfinished hair will make you very sad (and possibly angry! so before you book your next highlight, color service, balayage, Foilayage or ombre book your consultation first!
These are free so take the time and do it. You'll be glad you did!!
Okay so now let's talk highlighting.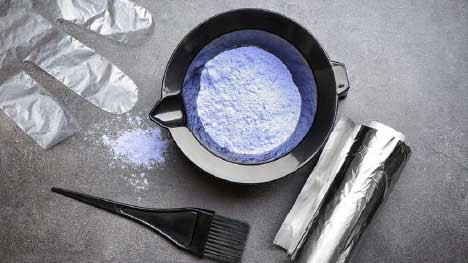 Highlighting has been around forever. Literally from ancient 300 BC, women have done anything and everything to enhance their looks. In the article "The Extraordinary History of Hair Color," we learn all about how women did this, from henna to hide gray to plant extracts that lighten, and even more modern ways that (sadly) some of us tried, like the infamous "Sun In." Oh my gosh! What lovely shades of orange can be achieved with that, right? In the article you will see many key facts like:
"During the Roman Empire, prostitutes were required to have yellow hair to indicate their profession. Most wore wigs, but some used a mixture made from the ashes of burned plants or nuts to achieve the hue. Meanwhile, other ancient civilizations like the Gaul and the Saxons were dyeing their hair a variety of vibrant colors to show their rank and as a means of intimidating opponents on the battlefield."
Well thank goodness for modern techniques! We now have so many ways to safely and effectively get your hair to the lightless you desire, within reason of course. No matter what, the hair must be protected. If any stylist says she can take your jet black hair and make it platinum blond in one day, I, personally, would run as fast as I could out the door!
So let's talk technique……Just like the saying goes there are a dozen ways to slice an apple. well it would be true for your stylist as well, because hair color techniques change all the time. Somebody is progressively working each and every day to find the new hot method. Audrey Gannaway owner of Escape Hair Studio in Brownsburg Indiana, is sharing many of the things she shares with her clients each day on instagram  as well on escapehairstudio.biz.  After over a decade of spending countless hours going over all of these ways to "slice her apple," she has broken them down in a way that will allow all of her clients to make better choices prior to picking the color technique, and also give them valuable content to visualize what the end result will be.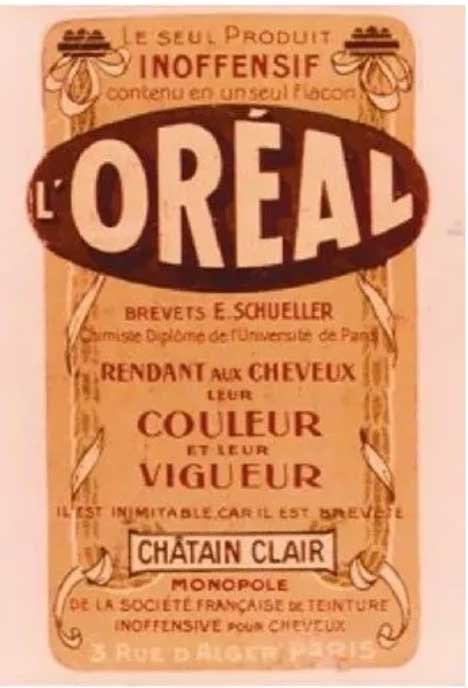 A Basic Highlighting Guide For Clients
Highlighting 101
Traditional highlights are when we use sections of hair that are woven and lightened from the root through to the ends leaving some natural hair in between the foils. Through this method you can achieve intensely lightened highlights. Want something more delicate or subtle? Then you may want Babylights which are delicate highlights created using a very fine color or foil technique to add subtle hair dimension. These highlights look best when done in combination with more contrasted and dramatic highlights running down the mid-shaft and throughout the ends. This detailed technique offers a seamless grow out.
Balayage Technique, Balayage Highlights are swept onto the hair by hand in a free form sort of way. These highlights are concentrated at the mid-shaft and the ends of the hair, rather than at the roots. This technique creates super blended multi-tonal and sun-kissed results.
For a lighter result using the same method, we incorporate foils. Then we would call it a Foilayage which is a method used the same as Balayage, but with ultimate lift with the use of foils. Both of these techniques leave the hair with a very natural grow-out. This creates the very popular "Lived-In Blonde" look. You do not need to visit the salon as often!
Then we have the classic Ombre' look! An Ombre' hair color is darker at the roots, through the mid-shaft and then gradually gets lighter through the ends. This highlighting technique is better suited to curly or wavy hair. Lastly, Color Melting, a technique that blends highlights with the base color of your hair so there are no harsh lines or clear distinction between the different colors. No matter if you're getting highlights, lowlights or a pastel hair color, color melt hair is all about the flawless melted effect.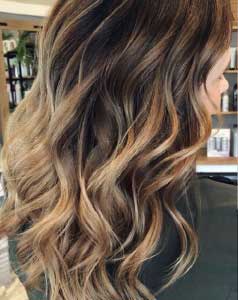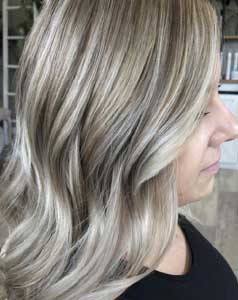 So What's The Difference Between A Partial & Full Highlight?
Partial Highlights are placed around the face, top half,( mohawk section), and sides of the head for a brightening and framing effect. These highlights can be very natural looking or dramatic and bold depending on the look you're going for.
Full Highlight For optimum lightening, these highlights are placed throughout every section of the hair. This can be done in a very heavy nature allowing for a natural brunette to become a beach blonde, a blonde to become significantly lighter, or they can be designed to slightly lighten all of your hair.
Okay, so there you have it! All the basics of highlights, the hows and whys. When looking at the next viral video of hot new color trends or the latest famous lady on the runway, remember that they also have a stylist who has to consult, check the health of the hair and make a good safe decision on what technique was best for her locks.
Don't short yourself on one of the most important steps in your hair color… A CONSULTATION! Book it now at www.escapehairstudio.biz or www.toolboxstudiosalon.com , don't have time for an in person consultation? then give us a call at 317-286-7125 and we can discuss all of your hair needs.
We look forward to serving your needs, helping you find that look you dream of.